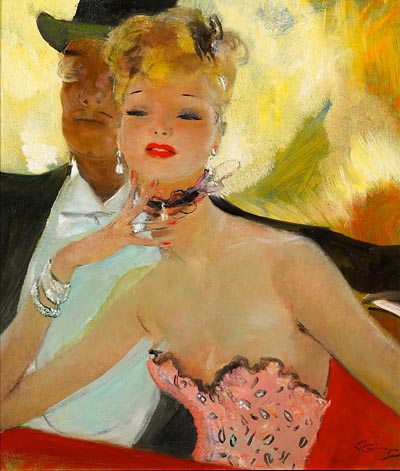 I love it when I discover a new artist!
The other day, my friend Tony "Superslice" Mora sent me a Facebook message asking me if I had ever heard of Jean-Gabriel Domergue. I hadn't, but I did some Googling and quickly came up with a new name for my list of favorite "girl artists". Here is the granddaddy of all pinup painters!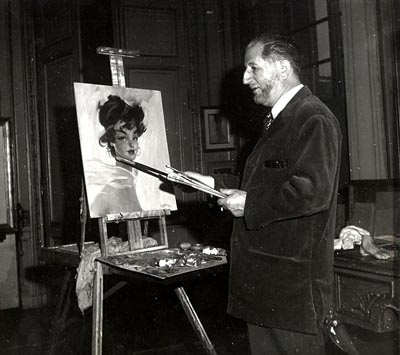 The interesting thing about Domergue is that his girls aren't the best thing about his art. They're sometimes rather loosely constructed with long ostrich necks, and the eyes and mouth are the same formulas used over and over again… No, the best thing about Domergue is his color and brushstrokes. Notice the incredibly bold use of primary colors, some of which appear to be straight out of the tube. Usually, this results in flat, blown out color harmonies, but Domergue is able to adjust the colors around the primary to make it work. His brushstrokes are beautiful and spontaneous. They're abstract at the same time as perfectly defining the texture and folds of the fabric. Wow!
Thanks to Tony Mora for turning us on to this great painter. Here's a gallery of images to browse…
Stephen Worth
Director
Animation Resources












by