Archive for the 'wilhelm busch' Category
Monday, August 22nd, 2022
Another gem by Wilhelm Busch from Andy's Early Comic Archive…
If you liked this, see also Wilhelm Busch's "The Virtuoso" 1865.
Stephen Worth
Director
Animation Resources












by

Tuesday, July 6th, 2021
This remarkable early comic includes several visual gags you will recognize from much later cartoons… Virgil Partch's multiple fingers, the Warner Bros smear between poses, Rod Scribner's giant eyeball take from "Book Revue", etc.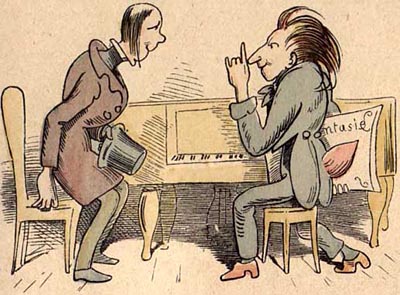 Silentium
RETURNING HOME LATE AFTER NEW YEARS' EVE
From Andy's Early Comics Archive












by

Sunday, October 18th, 2015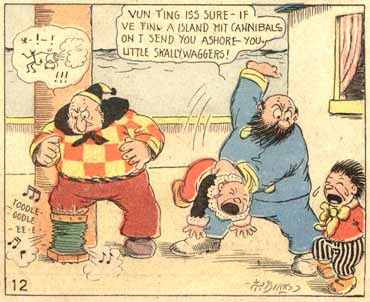 "Cartooning is in trouble, not just animation. Look at what's in the newspapers these days. Where are the comic books, the mass market sports and theater caricatures, book illustrations, etc.?
I simply refuse to let cartooning die on my watch. An artform that's roughly 160 years old, that has a great tradition, and which is so artistically satisfying and so cheap and accessible to the common man, shouldn't be allowed to wither on the vine. Losing cartoons and cartooning is like losing dance or music or architecture.
Cartoonists who came before us kept the industry alive and healthy for us, now it's our responsibility to keep it alive and healthy for the people who come after us." –Eddie Fitzgerald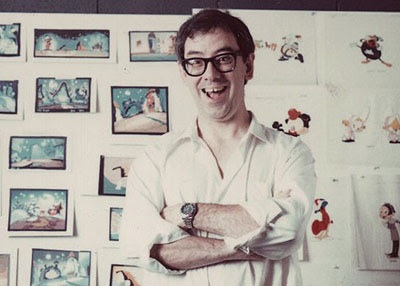 At his blog Uncle Eddie's Theory Corner cartoonist Eddie Fitzgerald delves into the history of cartooning to bring us important names that should be part of every artists reference pool.
Uncle Eddie: Funny German Cartoonists
-Nicholas John Pozega












by