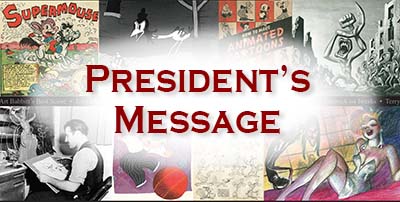 This year, our animation archive project marks its tenth year in operation. We've survived many challenges, but we have accomplished a great deal thanks to the unflagging support of our online friends and wonderful crew of volunteers. Now it's time to take the project to the next level.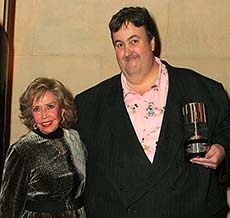 For the past four years, I have been working with the dedicated group of individuals on our Board of Directors and Advisory Board to establish a firm foundation for the organization as a 501(c)(3) non-profit organization. Everyone on our team is committed to serving the worldwide animation community and promoting the cause of creativity through the medium of the animated film. I can't think of a better goal than that!
We have some exciting plans for the future, and today we are taking the first step towards making them a reality… We want YOU to be a part of our plans!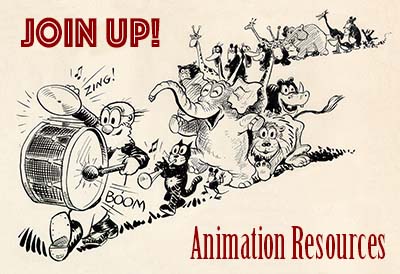 I'm proud to announce our inaugural membership drive. Animation Resources is now accepting applications for Charter Membership at $75 a year. The annual dues for full time students are $50. (Information on Corporate and Institutional Memberships are also available upon request.) Your support will help us maintain and expand the programs we have undertaken, as well as establishing exciting new projects. If you are interested in learning about the details about our plans for the future, please RSVP to attend our Annual Membership Meeting on January 17th, 2015. For an invitation, please contact Taber Dunipace at tdunipace@animationresources.org.
I'm also proud to announce some new features on this website for our Charter Members… Effective immediately, Animation Resources Members will have access to a special Members Only Download Page where they will receive exclusive Reference Packs on a bi-monthly basis. Each "RefPack" will each contain a high resolution PDF e-book and two rare animation videos in full DVD quality. The material in the RefPacks is curated by the Advisory Board and Officers of Animation Resources with the intent of educating and inspiring creative artists around the world. Members will be allowed to download these invaluable resources for their own personal use and study, but each RefPack will only be available for a limited time. At the end of the two month period, they will be deleted from the server and may never be available again.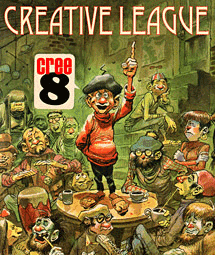 We will also be sponsoring monthly Creative League meetings for our members with screenings of live action films, documentaries and animation specifically selected to help you grow as an artist. At Creative League events you can network and share ideas with other animation professionals and independent artists. We are building a community of creative people in Los Angeles and you will definitely want to be a part of it. Members of Animation Resources are admitted to our Creative League events at no charge, but we request a small donation at the door from non-members.
As our membership grows, we will make more and more material from our collection available via the internet. It will also allow us to sponsor more in-person events for the local animation community. So share Animation Resources with your friends, encourage them to join, and consider sponsoring a needy student with a gift membership. As our membership list grows, your benefits of membership will grow as well!
CLICK HERE NOW



TO BECOME A MEMBER!
Thank you for your support. We look forward to having you as a member of our group!
Stephen Worth
President, Animation Resources
January 6th, 2015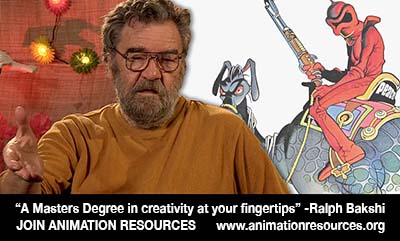 .












by

Comments