Chic Young was one of the most successful newspaper cartoonists of his time. His first syndicated strip, Dumb Dora ran from 1924 to 1930. He retired the strip to create a "pretty girl" comic (ala Polly & her Pals) titled Blondie. It was an instant hit. Young penned Blondie until his death in 1973. The strip is still in print, under the byline of his son, Dean.
The other day, Animation Resources supporter Joe Campana stopped by for a visit. He brought along a book for us to digitize… Comics And Their Creators was written by Martin Sheridan in 1942. It's a treasure trove of biographical information on great comic strip artists. Today, I am presenting the chapter on Chic Young, along with some rare original Sunday pages from the collection of Marc Crisafulli.
Here are some of the very earliest Blondie Sunday pages…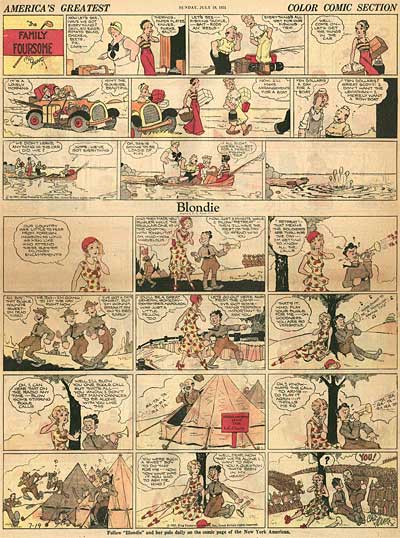 July 19th, 1931
Many thanks to Marc Crisafulli for sharing these rare original comics pages with us; and to Joe Campana of Animation Who And Where for lending us Comics And Their Creators.
Stephen Worth
Director
Animation Resources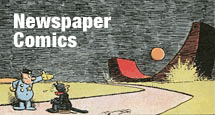 This posting is part of the online Encyclopedia of Cartooning under the subject heading, Newspaper Comics.













by