Harvey Kurtzman's "Hey Look" is one of the stylistically most pure comics ever made. Every panel is a jewel of composition, posing and simplicity. But don't take my word for it. Here is a sampling of "Hey Look" comics culled from around the web…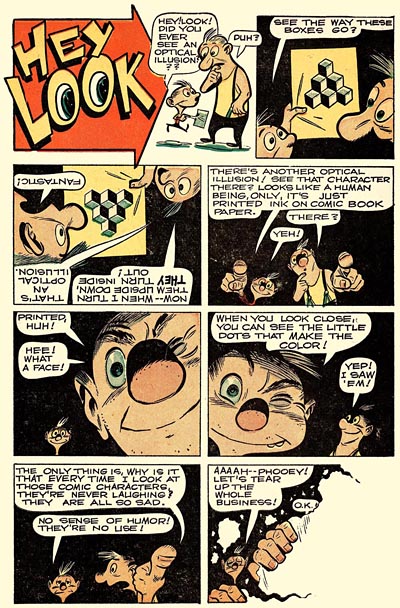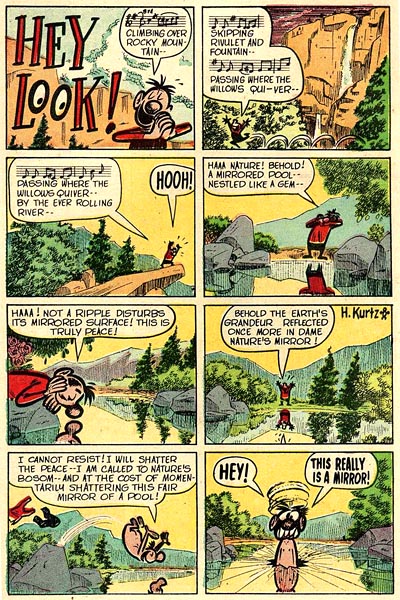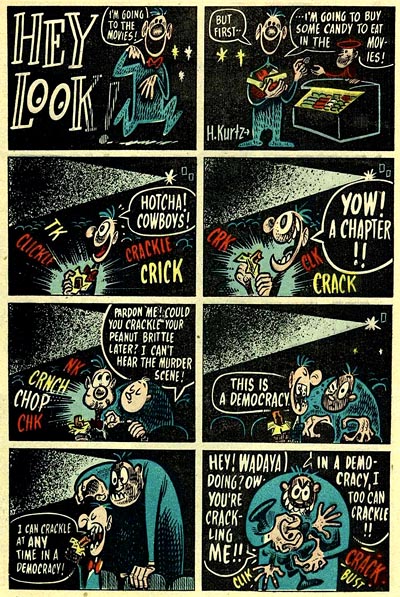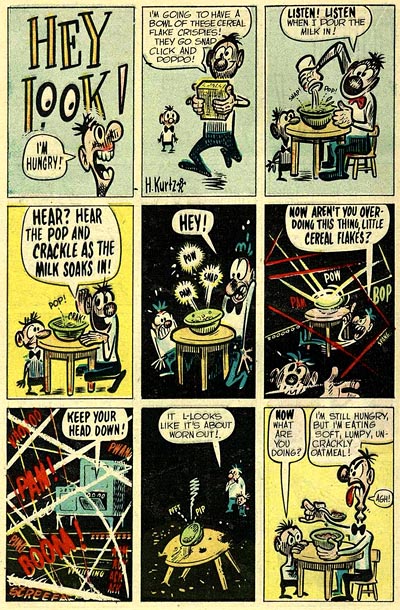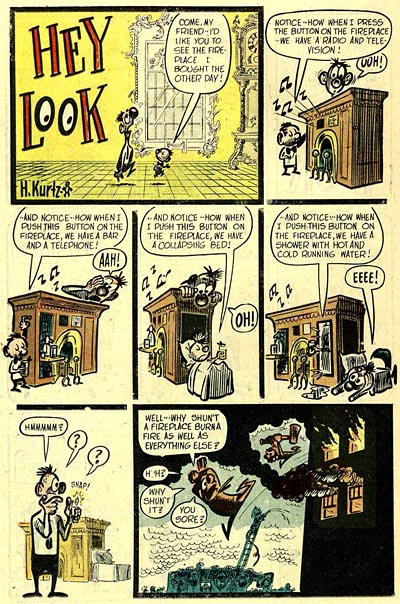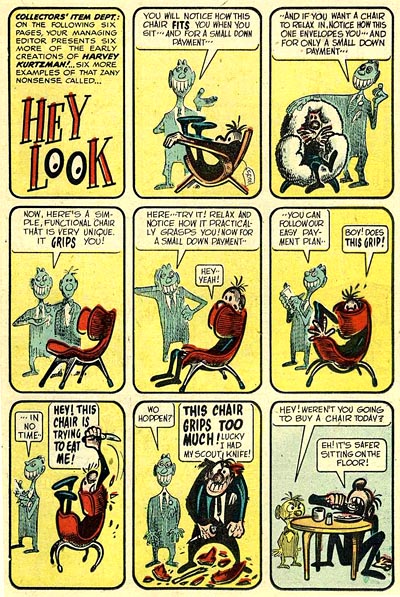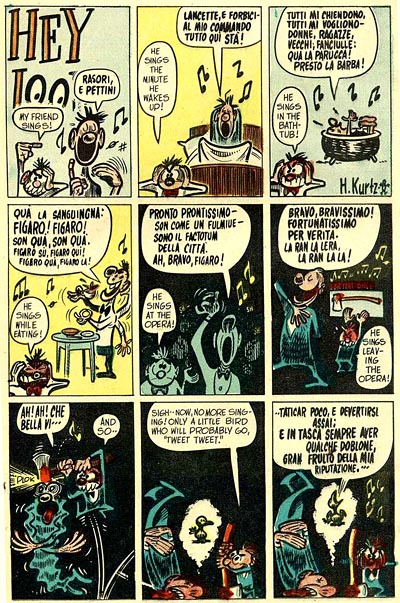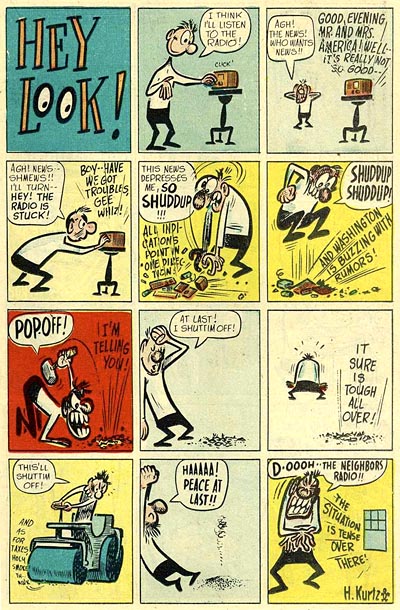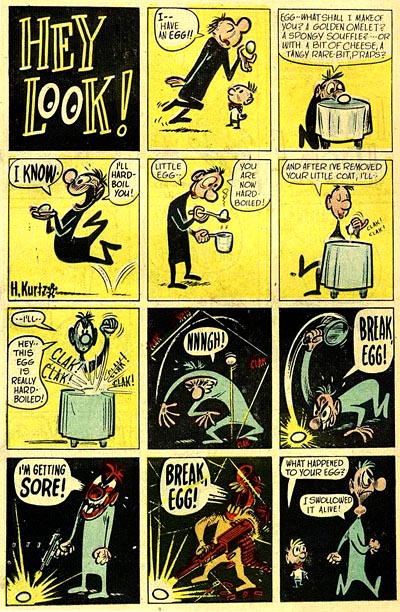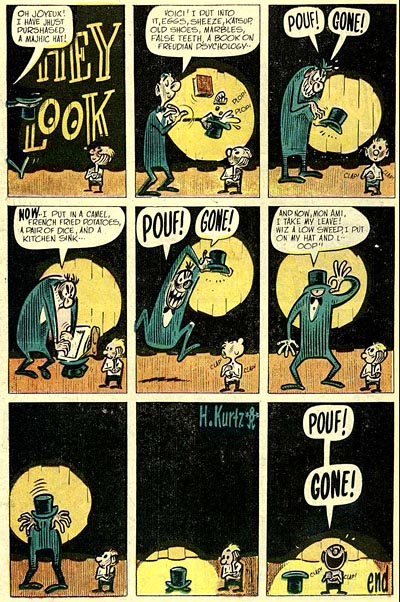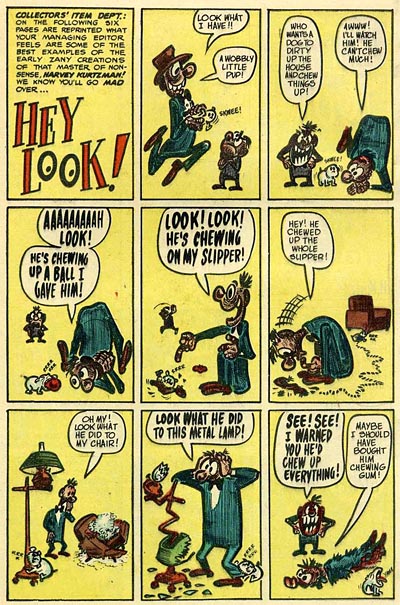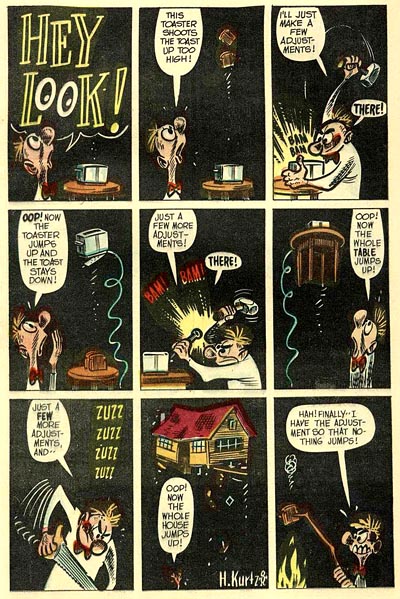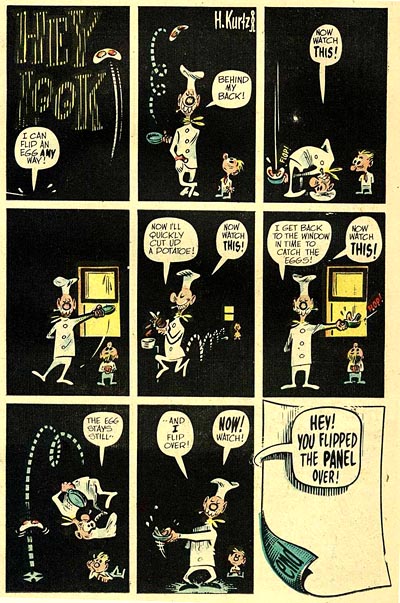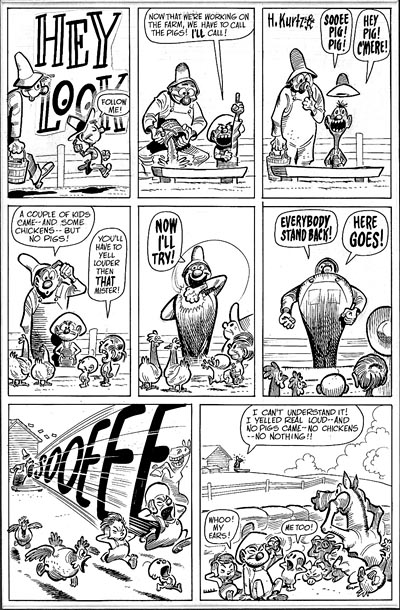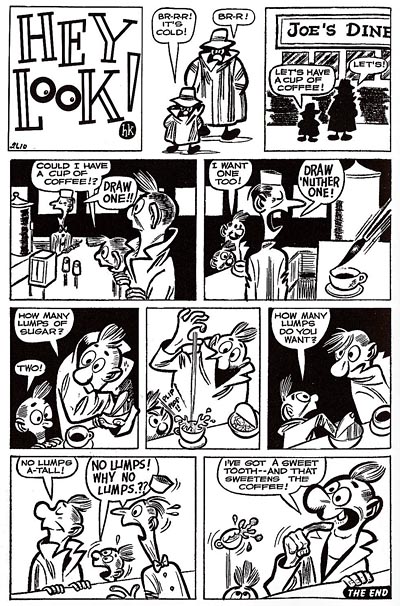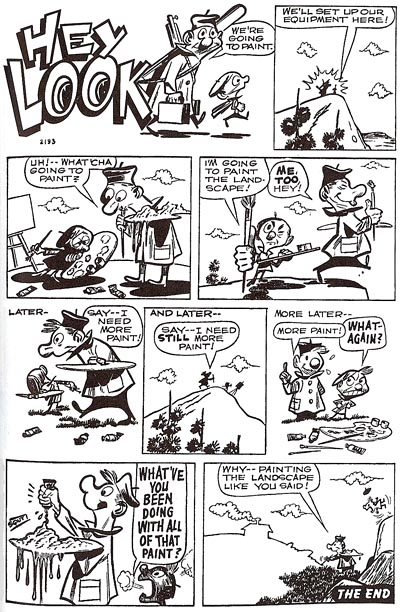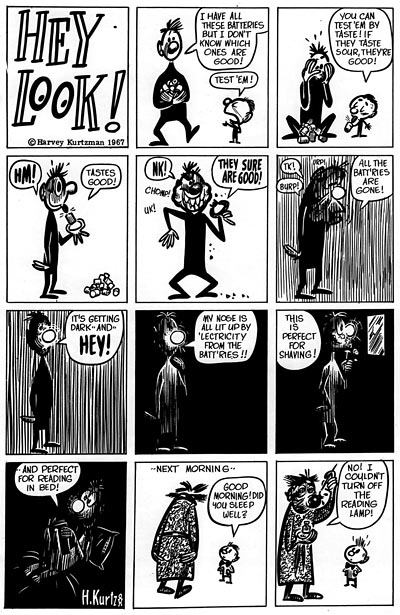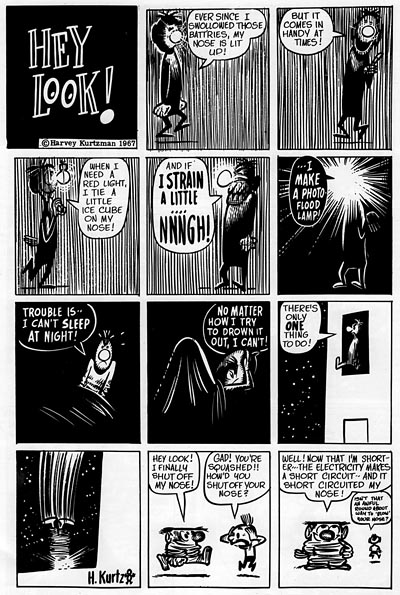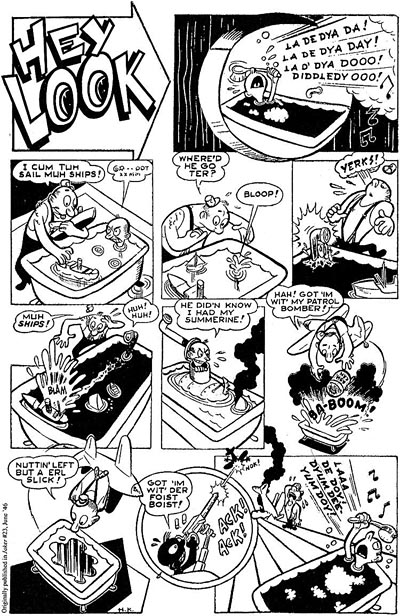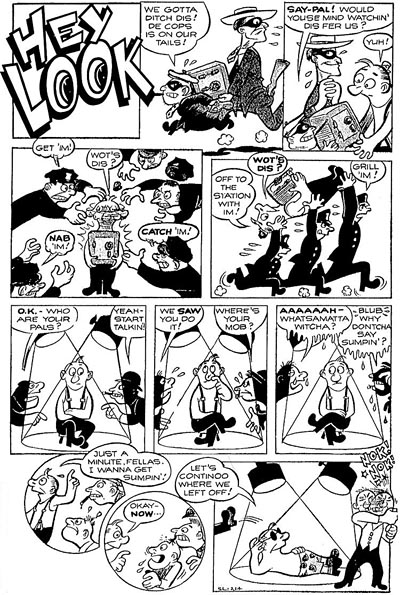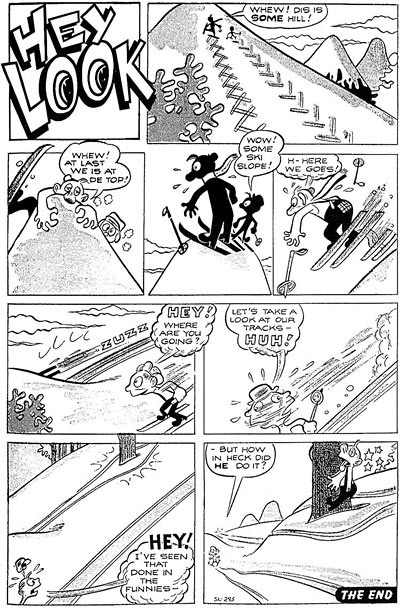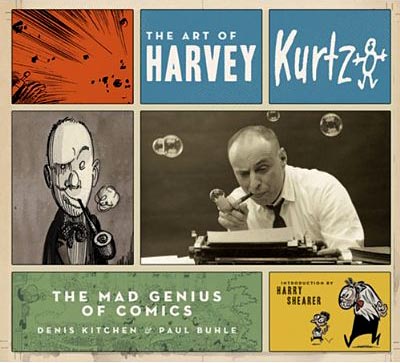 If you don't already have it, rush right out now and get The Art of Harvey Kurtzman: The Mad Genius of Comics.
Kurtzman was one of the most important artists in the entire history of cartooning. His influence is felt far and wide, not just for great comics like "Hey Look", but for the EC horror comics, Mad Magazine and Playboy's "Little Annie Fanny". Every cartoonist should have this book.












by