In the teens and twenties, cartooning was a burgeoning field. Every newspaper and magazine employed a crew of artists to fill their pages with topical one panel cartoons and comic strips. Schools were not yet teaching the trade, so several artists took it upon themselves to create mail order cartooning courses.
Here a promotional brochure advertising the W. L. Evans Course in Caricature and Cartooning. Shaped like a miniature artist's portfolio, and packed with great vintage cartoons and sales information, this brochure outlines why students should take up the noble art of cartooning.
THE W. L. EVANS COURSE (1913)
Promotional Brochure
A cartoonist is a power. His audience is the boundless public. He is talked about. His work is admired in society. He meets the most prominent people, and becomes personally acquainted with them. He is a critic of the world's happenings.

And he receives a large salary for his work.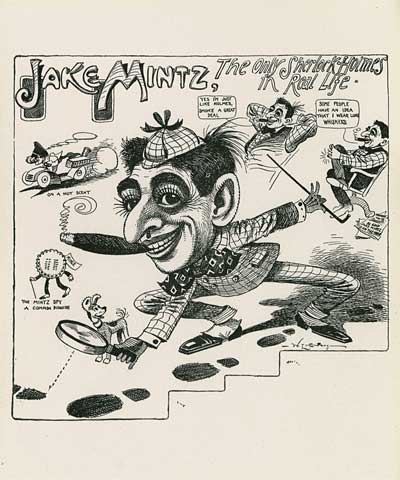 In 1913, Elzie Segar, aged 18 began a correspondence course headed up by the Cleveland Leader cartoonist, W. L. Evans. The course cost a dollar per lesson and it took Segar a year and a half to complete the 20 lessons. By 1917, he had landed a job penning the "Charlie Chaplin Comic Capers" and "Looping the Loop" strips. In the ad above, Segar is quoted as saying, "I'm getting along fine, and it's all your fault."

Decades later, Segar made mention of his early education in his strip, Thimble Theater. In 1934, his character, Sappo took the W. L. Evans Cartooning Course and delighted readers with cartoon drawings made from letters of the alphabet. Segar wasn't the only cartoonist who got his start with this course. Chester Gould of Dick Tracy fame was a graduate of the W. L. Evans course, as was Dennis the Menace creator, Hank Ketcham.
Here are the first two lessons that got these great cartoonists started on their career path. If there is interest, I will post more of this landmark course.
THE PLATES
THE W. L. EVANS COURSE (1916)
Lesson Two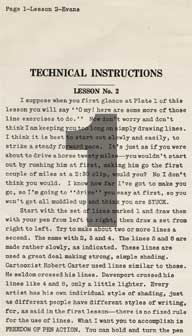 STUDENTS: Print this stuff out and USE IT!
Stephen Worth
Director
Animation Resources
This posting is part of an online series of articles dealing with Instruction.

---
Fall is time to save when you join Animation Resources as a student member! For the month of October our Student Membership will be discounted to only $50/year! Best of all, you will continue to get that savings every year you renew as a student for up to three years! Yes, this applies to full time educators too! Why should you join? Each week we'll be highlighting more reasons why you should be a member of Animation Resources!


STUDENT MEMBERSHIP



DURING THE MONTH OF OCTOBER ONLY!
$60/year $50/year (recurring)
Animation Resources membership is offered at a discounted rate for full time students and educators. After sign-up you will be required to email a photo of your current student ID card or proof of educational employment to verify your status. Renewals at the student rate is limited to three years. Invest in yourself by becoming a member of Animation Resources.
---
JOIN NOW Before This Offer Ends!
https://animationresources.org/membership/levels/
---
FREE SAMPLES!
Not Convinced Yet? Check out this SAMPLE REFERENCE PACK! It will give you a taste of what Animation Resources members get to download every other month!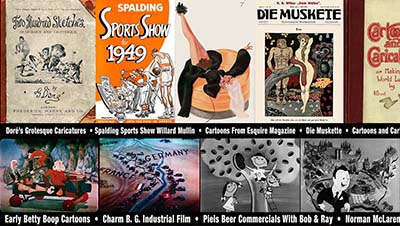 by