An online drawing course
taught by Preston Blair & John Kricfalusi!
Click for details…

Preston Blair's Animation (Book 1)
is the best "how to" book on cartoon animation ever published. When Blair put the book together in 1947, he used the characters he had animated at Disney and MGM to illustrate the various basic principles of animation. Apparently, the rights to use some of the characters were revoked after the book was already in the stores. Publication was halted for a time, and he was forced to redraw most of the MGM characters, replacing them with generic characters of his own design. The revised edition went on to become a classic, and the first edition was forgotten.
If you are familiar with the revised edition, you're in for a treat. Pull out your copy and compare it to these scans…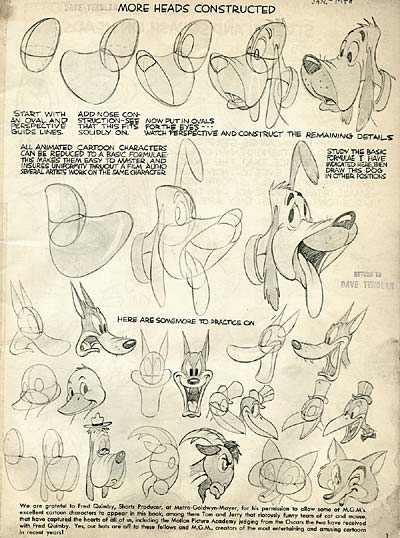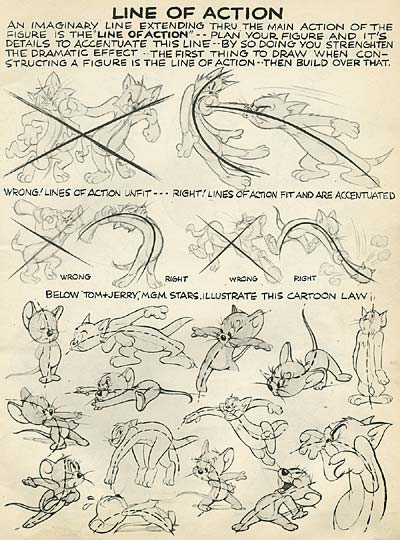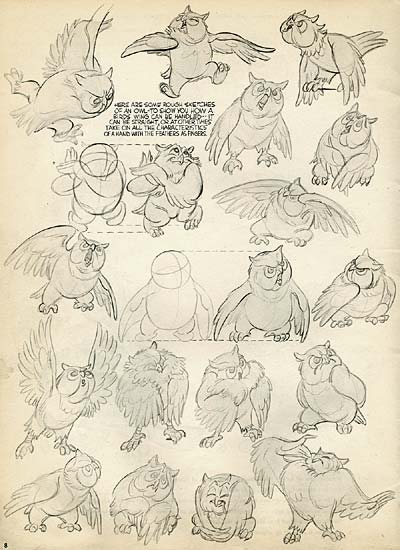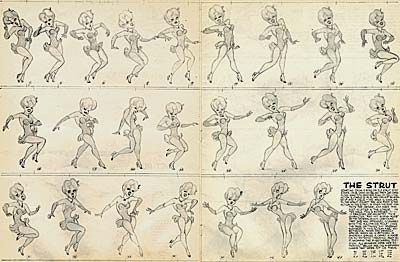 Here are a couple of comments these postings have received…
"I began making animated films while I was a student at Santa Barbara Junior High School many, many years ago. The only text book I had was Preston Blair's animation book. Honestly, it was all I needed to get started. I can't remember how many copies of this book I've purchased over the years to give to young kids with an interest in animation. The book is pure gold." —Floyd Norman
"A lot of young artists look at the Preston Blair book as some sort of archaic and old-fashioned irrelevant text. Almost as though learning these lessons will ruin their "style". This of course is the folly of youth. The ability to draw like Preston Blair, using all the tips in the book gives you the strength to do ANYTHING." —Nick Cross
"Many thanks on your posting of the original version of the Preston Blair animation book. If that's not worth a contribution to your cause, nothing is. Keep up the good work." –Paul Dini
If you don't have Preston Blair's book yet,

ORDER IT NOW!
No cartoonist should be without it.
Stephen Worth
Director
Animation Resources
This posting is part of an online series of articles dealing with Instruction.













by